BUILD YOUR ATC
ATC specialize Architecture and Design of large scale supply chain logistics management .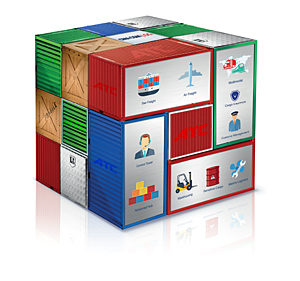 T
here are literally hundreds of logistics companies who provide a wide variety of services within our industry. I'd like to share with you how ATC Logistics works with its customers. We work exclusively on integrated, technology – based projects.
The mission of ATC Logistics is to design and implement logistics solutions that achieve our clients' objectives at the lowest long-term total cost.
We will accomplish this by using our own strengths in design, technology and operational expertise, or we will employ the resources of outside companies whenever it is most beneficial for our clients. We will vigilantly and constantly seek better ways to provide global logistics expertise to our clients, favoring an analytical approach to logistics design and management. We value integrity, creativity and flexibility.
Our clients include global companies such as Samsung, LG, Oakley and LG Chemicals; as well as mid-sized companies in a variety of industries. We operate projects all around the world. I invite you to check out our services and capabilities in more detail on this web we are extremely proud of our staff and what they have accomplished. We look ahead to continued growth and diversification well into the 21st Century. If you are currently a ATC customer, thank you for allowing us to serve you. If not, we invite you to allow us the opportunity to demonstrate the "ATC Difference.".